ErosX
---
'ErosX' is our first videogame published so it represents a to for me. It's a short vertical shooter released for PC.
Inmerse yourself in the battle against hordes of enemies who will not hesitate to destroy your little ship. 'ErosX' will take your hands and your brain to the limit.
Platform: PC.
Genre: Shoot'em up (vertical shooter).
This game is inspired by the classical spaceships's games like 'Gradius', 'Ikaruga', 'Galaxy Wars', '1942', 'R-Type', and many many others.
Power-Ups Guide:
(SHIELD): Increase your shield permanently.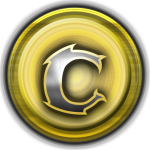 (CADENCY): Increase your rate of fire for a few seconds.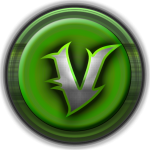 (VELOCITY): Increase your movement speed for a few seconds.
(RANDOM SECONDARY): Gives you a secondary ítem (Right Mouse).
(COIN): Collect 6 of them to have one extra life.
---
---
Screenshots